Tammi Pierce

Broker / Owner

,

President

,

REALTOR

in Murrells Inlet, SC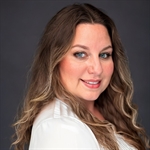 Professional Designations
ABR, CRB, MRP, PSA, REALTOR, SRS
Expertise Types
Buyer Broker, Certified Notary, Co-Op, Condominiums, Foreclosure, Land, Manufactured Homes, Mobile Homes, New Homes, Probate, Ranches, Real Estate Auctions, Relocation, Residential, Residential Investment, Rural Land, Second Homes, Short Sale, Single Family Homes, Townhomes, Vacation Rentals
Originally from a small town in West Virginia, Tammi Pierce moved to Myrtle Beach, SC with her family to follow their love of the beach. Happily married with two small children under the ages of three Tammi has plenty of experience with local pediatricians, daycare, and family activities. Through exploration she has discovered many fun and friendly locations. Exploring the many local attractions and eateries as an avid hobby, she knows the finest areas. Helping guide you to the best community and home, Tammi is ready for the challenge. Tammi Pierce can help you negotiate.
There are myriad negotiating factors, including but not limited to price, financing, terms, date of possession and often the inclusion or exclusion of repairs and furnishings or equipment. The purchase agreement should provide a period of time for you to complete appropriate inspections and investigations of the property before you are bound to complete the purchase.
Tammi can advise you as to which investigations and inspections are recommended or required. With a back ground in marketing Tammi uses the latest Internet marketing tools to expose your property to the widest possible range of qualified buyers. Personal experience has shown Tammi to be a natural driven leader, with a combination of 5+ years of successful experience in personnel management, professional sales, customer service/ retail operations, and marketing/ business development.
Tammi is a strong analytical problem solver with innovative approach to completing business objectives while ensuring high efficiency and productivity. Marketing your home for all it's Worth! When selling your home, Tammi Pierce can give you up-to-date information on what is happening in the marketplace and the price, financing, terms and condition of competing properties.
These are key factors in getting your property sold at the best price, quickly and with minimum hassle. Let Tammi's experience and knowledge as a South Carolina REALTOR® and Broker in Charge help you "Turn your Dreams into an Address!"