Doug Rupert

Agent

in Murrells Inlet, SC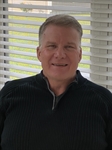 Professional Designations
REALTOR
Doug Rupert is currently retired as an engineering coordinator, with 30 years in the Automotive Industry. He is detail-oriented project leader with experience in supplier manufacturing, quality control, and process improvement. Seasoned in project engineering with the ability to establish operational methods and work standards using various measurement techniques proposing cost-efficient improvements.
Demonstrated history of servant leadership, honesty, and integrity as personal values in workflow and maintaining strong customer relationships.
Doug is motivated by his Christian spirit and remains actively engaged in Youth Group and Welcome committee endeavors at Ekkelesia Christian Church in Myrtle Beach.
Activities and Milestones
National and International experience coordinating special projects and large-scale engineering project management focused on cost-improvement and productivity-improvement goals and initiatives
Engaged in quality improvement enterprises during oversees travel, including Japan, Vietnam, Mexico and Canada to analyze supply processes and lead quality improvement implementations onsite
Dispersed production and purchasing project details to administrative leaders via quality audit notification
Partnered with senior leadership to run continuous improvement activities including 5P's problem solving, root-cause analysis, 6S Kaizen events, and regular cadenced Gemba walks
Drove quality and delivery control through intentional and consistent internal and external customer communications, overseeing quality from a customer-focused lens
Developed managerial experience and enhanced lean manufacturing culture by increasing efficiency by 50% over course of 30 years
Reviewed engine designs and provided feedback through New Model Review process approval
Saved $8M through serving as lead on special projects, such as rebalancing 4 identical lines to reduce manpower needed from 120 to 30 seconds while keeping workload for each employee at same amount
Next Step and Future Activity
Doug is very excited to start a new adventure with NextHome Seekers! Doug believes that meeting new people, building strong relationships is the foundation for positive growth. And using his past experience of working closely with people will fuel the fire of setting a good foundation for customer-oriented outreach.
Children's Ministry support for grades 6 through 12 Ekkelesia Christian Church :)
Doug loves to take long walks on the beach with his wife and grandson :)
Doug spends time with close friend's ant Ekkelesia, World Changers! :)
Doug loves spending with his best friend who has Stage 4 Lung Cancer, in person, texting or sending cards. :):)
Doug enjoys travelling back to Ohio to spend with family and childhood friends. These
are cherished memories that last forever :):)